2017 living now award winners
Jenkins Group is proud to announce the results of the Ninth Annual Living Now Book Awards.
Congratulations to all the winners!
Listed below are the complete results, listing the gold, silver and bronze medalists in each category. To view the Evergreen medalists and our special Mind-Body-Spirit award winners, click here.
---
1. Cookbooks - General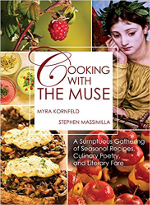 GOLD: Cooking with the Muse: A Sumptuous Gathering of Seasonal Recipes, Culinary Poetry and Literary Fare, by Myra Kornfeld and Stephen Massimilla (Tupelo Press)
SILVER: Tonja's Table: Menus and Recipes for Every Occasion, by Tonja Engen (W.I. Creative Publishing)
BRONZE: Seasoned with Gratitude: 250 Recipes and Blessings Celebrating the Greater Nourishment of Real Food, by Kathryn Lafond (Greater Nourishment Publishing)
---
2. Cookbooks - Natural, Nutrition, Organic, Vegetarian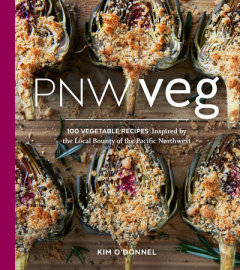 GOLD: PNW Veg: 100 Vegetable Recipes Inspired by the Local Bounty of the Pacific Northwest, by Kim O'Donnel (Sasquatch Books)
SILVER: Gluten-Free Cooking for Two: 125 Favorites, by Carol Fenster (Houghton Mifflin Harcourt Publishing Co)
BRONZE: Mila's Meals: The Beginning & The Basics, by Catherine Barnhoorn (Self Published)
---
3. Cookbooks - Ethnic, Holiday, Specialty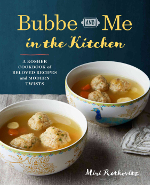 GOLD: Bubbe and Me in the Kitchen: A Kosher Cookbook of Beloved Recipes and Modern Twists, by Miri Rotkovitz (Sonoma Press)
SILVER: French Brunch at Home, by Leah Johnson (Le Petit Croissant)
BRONZE: The Art of Cooking with Lavender, by Nancy Baggett (Kitchenlane Productions)
---
4. Crafts / Hobbies / Collecting / Coloring Books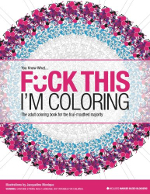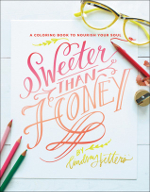 GOLD (tie): F*ck This I'm Coloring, by Jacqueline Monique (BoredRoom Books)
Sweeter Than Honey: A Coloring Book to Nourish Your Soul, by Lindsay Sherbondy (HarperOne)
SILVER: Bricks, Cobblestones and Pebbles: A Path to Modern Quilts (FPI Publishing)
BRONZE: Zentangle Art to Go, by Bonnie K. Browning (American Quilter's Society)
---
5. Gift / Specialty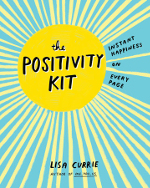 GOLD: The Positivity Kit: Instant Happiness on Every Page, by Lisa Currie (TarcherPerigee)
SILVER: Wildly Into the Dark: Typewriter Poems and the Rattlings of a Curious Mind, by Tyler Knott Gregson (TarcherPerigee)
BRONZE: Give Thanks: A Journal for Sharing Gratitude, by Josie Robinson (Wise Ink Creative Publishing)
---
6. Journal / Planner / Calendar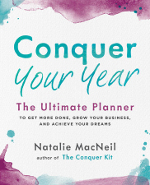 GOLD: Conquer Your Year: The Ultimate Planner to Get More Done, Grow Your Business, and Achieve Your Dreams, by Natalie MacNeil (TarcherPerigee)
SILVER: Pick Me Up: A Pep Talk for Now and Later, by Adam J. Kurtz (TarcherPerigee)
BRONZE: Tiny Buddha's Gratitude Journal: Questions, Prompts, and Coloring Pages for a Brighter, Happier Life, by Lori Deschene (HarperOne)
---
7. Animals / Pets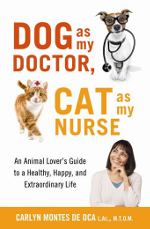 GOLD: Dog as My Doctor, Cat as My Nurse: An Animal Lover's Guide to a Healthy, Happy, and Extraordinary, by Carlyn Montes De Oca (She Writes Press)
SILVER: A Squirm of Worms, by Dr. Sherry L. Meinberg (Authorhouse)
BRONZE: Behind the Barn Door (Book 2 in the Farming is Fun series), by Jane Sheffer; illustrated by Duff Lueder (Growing Senses Publications)
---
8. Green Living - Alternative Energy, Conservation, Gardening, etc.
GOLD: The Reducetarian Solution: How the Surprisingly Simple Act of Reducing the Amount of Meat in Your Diet Can Transform Your Health and the Planet, edited by Brian Kateman (TarcherPerigee)
SILVER: Living the Locavore Lifestyle, by Bruce and Elaine Ingram (Secant Publishing)
BRONZE: The Cool Block: An On-Ramp to the Future of Our Cities and Planet, by David Gershon (High Point)
---
9. Family / Parenting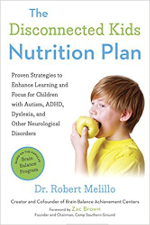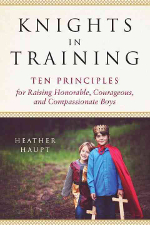 GOLD (tie): The Disconnected Kids Nutrition Plan: Proven Strategies to Enhance Learning and Focus for Children with Autism, ADHD, Dyslexia, and Other Neurological Disorders, by Dr. Robert Melillo (TarcherPerigee)
Knights in Training: Ten Principles for Raising Honorable, Courageous, and Compassionate Boys, by Heather Haupt (TarcherPerigee)
SILVER (tie): What Great Parents Do: 75 Simple Strategies for Raising Kids Who Thrive, by Erica Reischer, PhD (TarcherPerigee)
Finding Calm for the Expectant Mom: Tools for Reducing Stress, Anxiety, and Mood Swings During Your Pregnancy, by Alice D. Domar, Ph.D. and Sheila Curry Oakes (TarcherPerigee)
BRONZE (tie): Get the Most Out of Motherhood: A Hot Mess to Mindful Mom Parenting Guide, by Ali Katz (Skyhorse Publishing)
Downsizing the Family Home: What to Save, What to Let Go, by Marni Jameson (AARP/Sterling)
---
10. Social Activism / Charity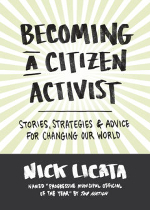 GOLD: Becoming a Citizen Activist: Stories, Strategies & Advice for Changing Our World, by Nick Licata (Sasquatch Books)
SILVER: Building a Bridge: How the Catholic Church and the LGBT Community Can Enter into a Relationship of Respect, Compassion, and Sensitivity, by James Martin SJ (HarperOne)
BRONZE: Disrupt Aging: A Bold New Path to Living Your Best Life at Every Age, by Jo Ann Jenkins (PublicAffairs)
---
11. Personal Growth - Self-Help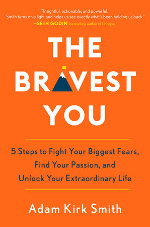 GOLD: The Bravest You: 5 Steps to Fight Your Biggest Fears, Find Your Passion, and Unlock Your Extraordinary Life, by Adam Kirk Smith (TarcherPerigree)
SILVER: Life, Incorporated: A Practical Guide to Wholehearted Living, by Halley Bock (Greenleaf Book Group Press)
BRONZE (tie): A Story That Matters: A Gratifying Approach to Writing About Your Life, by Gina L. Carroll (Spark Press)
Drop In: Lead with Deeper Presence and Courage, by Sara Harvey Yao (She Writes Press)
---
12. Motivation - Practical Self-Improvement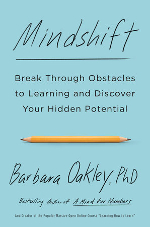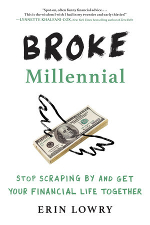 GOLD (tie): Mindshift: Break Through Obstacles to Learning and Discover Your Hidden Potential, by Barbara Oakley (TarcherPerigee)
Broke Millennial: Stop Scraping by and Get Your Financial Life Together, by Erin Lowry (TarcherPerigee)
SILVER: Fulfilled!: Critical Choices: Work, Home, Life, by William A. Schiemann (Secant Publishing)
BRONZE: Dancing With Elephants: Mindfulness Training for Those Living with Dementia, Chronic Illness or an Aging Brain, by Jarem Sawatsky (Red Canoe Press)
---
13. Sexuality / Femininity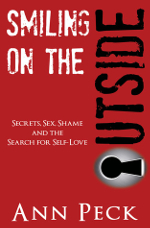 GOLD: Smiling on the Outside: Secrets, Sex, Shame and the Search for Self-Love, by Ann Peck (Curvy World Media)
SILVER: Straight Expectations: The Story of a Family in Transition, by Peggy Cryden with Janet E. Goldstein-Ball (Jessica Kingsley Publishers)
BRONZE: BOY: A Woman Listening to Men and Boys, by Hathaway Barry (Self Published)
---
14. Relationships / Marriage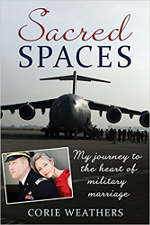 GOLD: Sacred Spaces: My Journey to the Heart of Military Marriage, by Corie Weathers (Elva Resa Publishing)
SILVER: Loving Promises: The Master Class for Creating Magnificent Relationship, by Richard Matzkin (First Edition Design Publishing)
BRONZE: You'll Do Anything for Him: A New Relationship Perspective, by Maureen E. Hosier and Berta Hosier Conger (Inkwater Press)
---
15. Inspirational Memoir - Male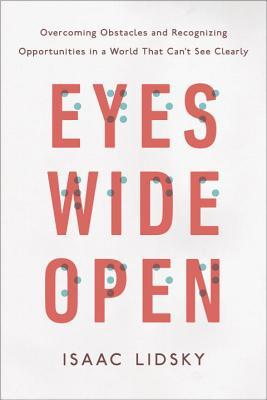 GOLD: Eyes Wide Open: Overcoming Obstacles and Recognizing Opportunities in a World That Can't See Clearly, by Isaac Lidsky (TarcherPerigee)
SILVER: Walking to Japan, by Derek Youngs and Carolyn Affleck Youngs (Tellwell)
BRONZE: Even the Trees Were Crying, by Ernie Carwile (Verbena Pond Publishing)
---
16. Inspirational Memoir - Female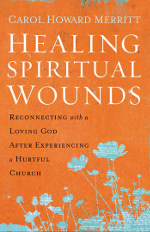 GOLD: Healing Spiritual Wounds: Reconnecting with a Loving God After Experiencing a Hurtful Church, by Carol Howard Merritt (HarperOne)
SILVER: I Know It in My Heart: Walking Through Grief with a Child, by Mary E. Plouffe, Ph.D. (She Writes Press)
BRONZE: You Carried Me: A Daughter's Memoir, by Melissa Ohden (Plough)
---
17. Enlightenment / Spirituality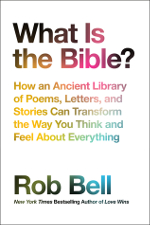 GOLD: What Is the Bible?: How an Ancient Library of Poems, Letters, and Stories can Transform the Way You Think and Feel About Everything, by Rob Bell (HarperOne)
SILVER: The Infinite View: A Guidebook for Life on Earth, by Ellen Tadd (TarcherPerigee)
BRONZE: Living a Spiritual Life in a Material World: Four Keys to Fulfillment and Balance, by Anna Gatmon, PhD (She Writes Press)
---
18. Metaphysical - Astrology, Tarot, Psychic Development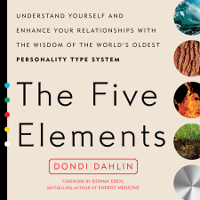 GOLD: The Five Elements: Understand Yourself and Enhance Your Relationships with the Wisdom of the World's Oldest Personality Type System, by Dondi Dahlin (TarcherPerigee)
SILVER: Heal Your Soul History: Activate the True Power of Your Shadow, by Tracee Dunblazier (GoTracee Publishing)
BRONZE: Angels Looking Through: Stories of Contact with Remarkable Spirits, by Paul Lambillion (Top Reads Publishing)
---
19. Exercise / Fitness / Yoga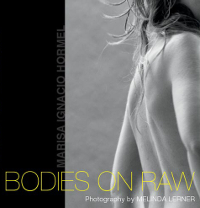 GOLD: Bodies On Raw, by Marisa Ignacio Hormel and Melinda Lerner (Yello Ink)
SILVER: The ABCs of Yoga for Kids Around the World, by Teresa Anne Power (Stafford House Books, Inc)
BRONZE: Make Fitness A Priority: How to Win the Fight Against Your Excuses, by Chad Austin (Self Published)
---
20. Health / Wellness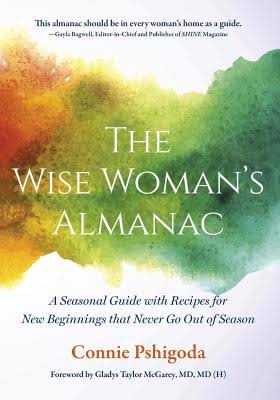 GOLD: The Wise Woman's Almanac: A Seasonal Guide with Recipes for New Beginnings that Never Go Out of Season, by Connie Pshigoda (LenaClare Publishing)
SILVER (tie): Healing Our ADHD Children: An 8-Week Program for Moms by a Mom, by Linda Artis (SPARK Publications)
Not As Prescribed: Recognizing and Facing Alcohol and Drug Misuse in Older Adults, by Harry Haroutunian, MD (AARP/Hazelden Publishing)
BRONZE: Thirty Days to Natural Blood Pressure Control: The "No Pressure" Solution, by David DeRose,MD, MPH, Greg Steinke, MD, MPH, and Trudi Li, MSN, FNP (CompassHealth Consulting Inc.)
---
21. Meditation / Relaxation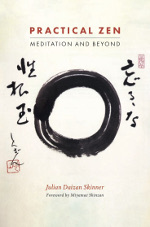 GOLD: Practical Zen: Meditation and Beyond, by Julian Daizan Skinner (Jessica Kingsley Publishers)
SILVER: Running on Empty: The Irreverent Guru's Guide to Filling Up with Mindfulness, by Shelley Pernot (True North Development Press)
BRONZE: The Book of Relief: Passages and Exercises to Relieve Negative Emotion and Create More Ease in The Body, by Emily Maroutian (Maroutian Entertainment)
---
22. Healing Arts / Bodywork / Energy Techniques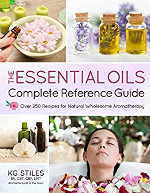 GOLD: The Essential Oils Complete Reference Guide: Over 250 Recipes for Natural Wholesome Aromatherapy, by K G Stiles (Page Street Publishing Co.)
SILVER: How to Create Positive Energy in Your Space, by Kasi Kaye Iliopoulos (Balboa Press)
BRONZE: The Yellow Monkey Emperor's Classic of Chinese Medicine, by Damo Mitchell and Spencer Hill; artwork by Spencer Hill (Jessica Kingsley Publishers)
---
23. Caregiving
GOLD: Elder Care Journey: A View From the Front Lines, by Laura Katz Olson (SUNY Press)
SILVER: Role Reversal: How to Take Care of Yourself and Your Aging Parents, by Iris Waichler, MSW, LCSW (She Writes Press)
BRONZE: Meditations for Caregivers: Practical, Emotional, and Spiritual Support for You and Your Family, by Barry J. Jacobs, PsyD and Julia L. Mayer, PsyD (AARP/Da Capo Press)
---
24. Mature Living / Aging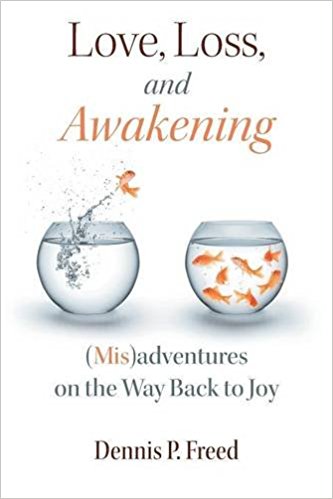 GOLD: Love, Loss, and Awakening: (Mis)adventures on the Way Back to Joy, by Dennis P. Freed (Tolawaken Press)
SILVER: Remembering What Matters: Stories From an Amazing Place Reveal the Unexpected Lessons of Dementia, by Suzy LaForge (Bright Sky Press)
BRONZE: A Chance to Say Goodbye: Reflections on Losing a Parent, by Lisa J. Shultz (High Country Publications)
---
25. Grieving / Death & Dying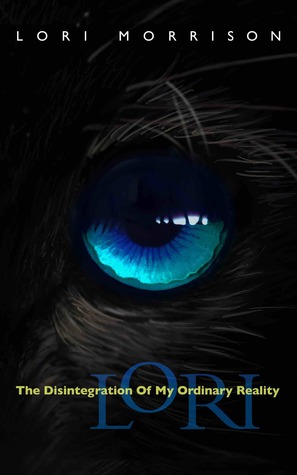 GOLD: Lori: The Disintegration of My Ordinary Reality, by Lori Morrison (Spirit Concierge)
SILVER: Stepparenting the Grieving Child: Cultivating Past and Present Connections with Children Who Have Lost a Parent, by Diane Ingram Fromme (Merry Dissonance Press)
BRONZE: When Their World Stops: The Essential Guide to TRULY Helping Anyone in Grief, by Anne-Marie Lockmyer (Comfort for the Hurting)
---
26. Inspirational Fiction
GOLD: The Last Up: A Curious Tale About the Future of Sales, by Jimmy Vee & Travis Miller with Dan Clements (Atlas Press)
SILVER: Colorblind, by Leah Harper Bowron (Spark Press)
BRONZE: Unliving the Dream, by Sandra Vischer (Trill Publishing)
---
27. Adventure Fiction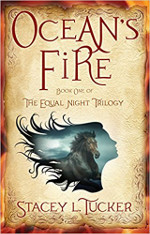 GOLD: Ocean's Fire (Book One of The Equal Night Trilogy), by Stacey Tucker (Spark Press)
SILVER: How Fast Can You Run, by Harriet Levin Millan (Harvard Square Editions)
BRONZE: The Great Sugar War (Book 2 from The Land Without Color), by Benjamin Ellefson; illustrated by Kevin Cannon (Beaver's Pond Press)
---
28. Children's Picture Book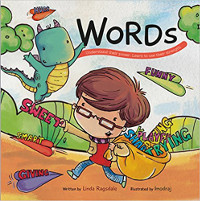 GOLD: Words: Understand Their Power, Learn to Use Their Strength, by Linda Ragsdale; illustrated by Imodraj (Flowerpot Press)
SILVER (tie): Wonderful Nature, Wonderful You, by Karin Ireland; illustrated by Christopher Canyon (Dawn Publications)
All Birds Have Anxiety, by Kathy Hoopmann (Jessica Kingsley Publishers)
BRONZE: The Twins Mia & Mateo: Daddy's Little Helpers, by Anne-Marie Martens and Marjorie Joys; illustrated by Vanessa Alexandre (Avenue Petit Lou)
---
29. Children's Non-Fiction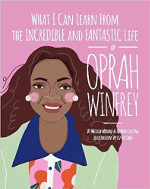 GOLD: What I Can Learn from the Fantastic and Incredible Life of Oprah Winfrey, by Fredrik Colting and Melissa Medina; illustrated by Eszter Chen (Moppet Books)
SILVER (tie): The Tween Book: A Growing Up Guide for the Changing You, by Wendy L. Moss, PhD. and Donald A. Moses, MD (Magination Press)
The Survival Guide for Kids in Special Education (And Their Parents): Understanding What Special Ed. Is & How It Can Help You, by Wendy L. Moss, PhD. & Denise M. Campbell, M.S. (Free Spirit Publishing)
BRONZE: Who Are You?: The Kid's Guide to Gender Identity, by Brook Pessin-Whedbee (Jessica Kingsley Publishers)